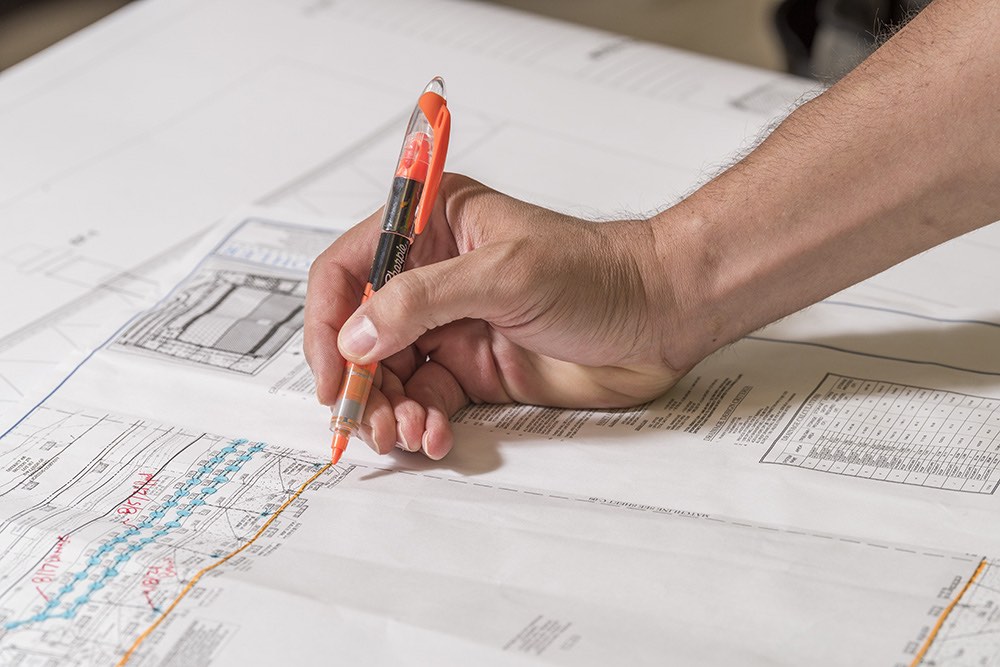 March 29, 2023


The Importance of an Experienced Estimator in the Construction Process

Construction estimators are highly skilled professionals who play a crucial role in building projects. Their job is to compile a list of materials required for a construction project and determine the estimated cost. Despite the importance of their work, they are often overlooked and unrecognized. In this article, we explore who construction estimators are, what they do, and the challenges they face.
Who Are Construction Estimators?
Construction estimators come from a variety of backgrounds, but most have experience in construction design, such as engineering or architecture. They may also have degrees in mathematics or work history in manufacturing and construction management. Attention to detail and accuracy are essential skills for construction estimators, who must keep track of the types of materials being used for a building project, as well as specific measurements and the count of each item being used.
In addition to these skills, construction estimators must be able to analyze building projects from multiple angles. They typically start with the foundation of the building and work upwards as they account for materials, but they must also determine the best way to work through plans for varying building types. Communication skills are also important for construction estimators, who work with several other construction professionals, including construction designers, material and equipment vendors, contractors, and labor unions.
What Does a Construction Estimator Do?
A construction estimator's primary responsibility is to determine the total cost of a construction project. This involves validating the project's Scope of Work, which lays out the entirety of work that needs to be done to complete the building project. The scope documents, along with the building plans and specs, provide an estimator with a place to start for compiling a list of materials, called a quantity takeoff, that will be needed to construct the building.
Before beginning their estimate, estimators may visit the construction site to determine what pieces of equipment will be needed to complete the project and how long the construction team will need to do their work. Buildings built on hills or in certain weather conditions may require more equipment, effort, and time to transport materials to the jobsite.
The quantity takeoff is the heart of a construction estimator's job, as it gives line-by-line costs for the types and amounts of materials needed to build a structure. However, creating a takeoff involves more than just a list of standard materials. It also requires knowledge of the local market for materials, as some materials may be more economical in certain areas. Estimators must also adjust costs to account for profit, overhead, and indirect costs.
What Challenges Do Construction Estimators Face?
Working with fixed budgets and schedules can be challenging, as owners, designers, and contractors may have unrealistic expectations for the project budget or timeline. This pressure can lead to inaccurate reporting of costs in the estimate, which can lead to the project going over budget and excess costs for the owner. It is important for estimators to maintain accuracy in their work to avoid damaging their reputation and working relationships.
One of the most challenging aspects of an estimator's job is predicting the future. Building projects are estimated six to 18 months before they start, which means estimators must stay attuned to market trends and be aware of shifting prices and availability for materials, equipment, and labor. Shortages in supplies or unforeseen issues can cause estimates to become inaccurate, which can result in delays or cost overruns.
Conclusion
Construction estimators are critical players in building projects. Their expertise and attention to detail ensure that projects are completed within budget and on time. Despite the importance of their work, they are often overlooked and unrecognized. Construction estimators must have a deep understanding of construction design, materials, and market trends to provide accurate estimates. They also need strong communication skills to work with other construction professionals and adjust their estimates as needed to ensure project success.
If you are interested in exploring an estimating role with Aurora Contractors, please reach out to HR@auroracontractors.com.